Sowing Seed, Bearing Fruits
A Modern Parable
by Silent Draco
A time to Sow
Let us begin with the Everymen, the common, run-of-the-mill, kind of not-leftist office workers.  Stuck in a small room or cubicle for long days, he grew pale, withdrawn, and enervated from soul-smashing drudgery and menial tasks.  In his heart and soul, he feels this should not be; as one concession to sanity, he plays the radio softly or listens on headphones or earbuds to what he considers his only option: AM talk radio.  This runs the gamut from clever not-speaking to really-we-know-we're-Right!, but is still not satisfying.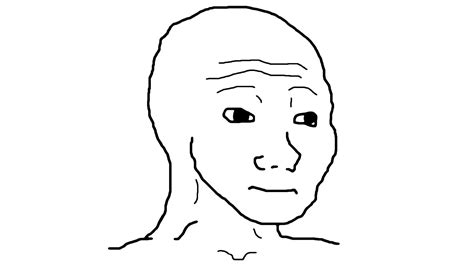 One day, the Sower arrived early, and replaced talk radio with the audio feed to a comedian's livestream.  The magnitudes were both three hours, but the directions differed.  The gamut ran from jokes, through music, to goats, trees, and dogs.  The talk continued in multiple directions, punctuated by call to a friend "George!" and something not "Logos?", which he couldn't identify at first.  Much of the talk was about life, and fences, and outrageous comments about short people, short tempers, his 500-thread count special hat, and … what? Some reacted with great dudgeon crying "HOW DARE YOU!" but most quietly, so as not to invoke the Gaze of Karens.
Others sorrowed, angry, upset, and yearning for reasons they could not explain.  There was something to the talk they could not quite understand, meandering through many topics, crushings, and chickens coming to hatch.  Many notes were read and some manner of chat comments, and money sent in.  And what could a superchat be, with a coddington?  Or was Coddington someone else?  This was all very confusing, and not once was there a commercial break!  There were no pauses for HomeDefenseStuff, IRAs, or clothing; no announcements of CPAC, book tours, or other "real things."  This was wrong, but felt different.  What was so compelling, and why were the jokes sounding funny, even if not understood?
The Sower smiled faintly and walked away, all assuming he was from the other division because of his notepad and badge.  No one recalled him arriving a bit early, making adjustments, or leaving, because he appeared almost like all the others.  Almost all, but there was something about him: he appeared a bit quieter, more confident, and seemed to have muscle tone hidden under his off-the rack shirts.  The clerks and some of the women let him pass freely, for he left small, tasty surprises, or had complimentary things to say, or good jokes and short stories.  He left them feeling better, but they didn't quite grasp why, and none of them would let the Monitors or Karens hinder his coming.
The Sower returned on various days, with no seeming pattern, and made the replacements.  As the comic streamed on, many were outraged or woeful, but some went to confusion, and questions.  This was getting funny at time, wild and weird, but also interesting.  It was irreverent, pithy, earthy, and dangerous, but it was different, and interesting; regular AM couldn't seem to rise to the same heights of hilarity or sadness, as when George (ah, his dog?) did something bad.  The Someones would listen, or turn it off for a few moments, and stop to think.  Was there more than "three hours a day and buy my …" out there?

????